A service for company registration and occasional use of space. This include company registration address, mail and package reception, your company logo on our website and the lobby, up to 5x FlyDesk, 15h of meeting rooms, up to 20% discount on event space, restaurant and coffee shop services.
Virtual Company | Premium
Mail Scanning and Emailing
WESPA provides the ideal setting for offsite meetings with its conveniently located venues. Choose from a variety of rooms, outfitted with lounge setups, whiteboards, digital flipcharts, TVs, and projectors to cater to any occasion. Enhance your meeting experience by ordering food and drinks, ensuring a productive session with your team, colleagues, or clients.
Bookable meeting rooms to meet your needs. From small rooms to large classrooms, we have meeting rooms in all shapes and sizes. This package includes 20+ hours of meeting room use, possibility of an on demand coffee break, additional equipment by arrangement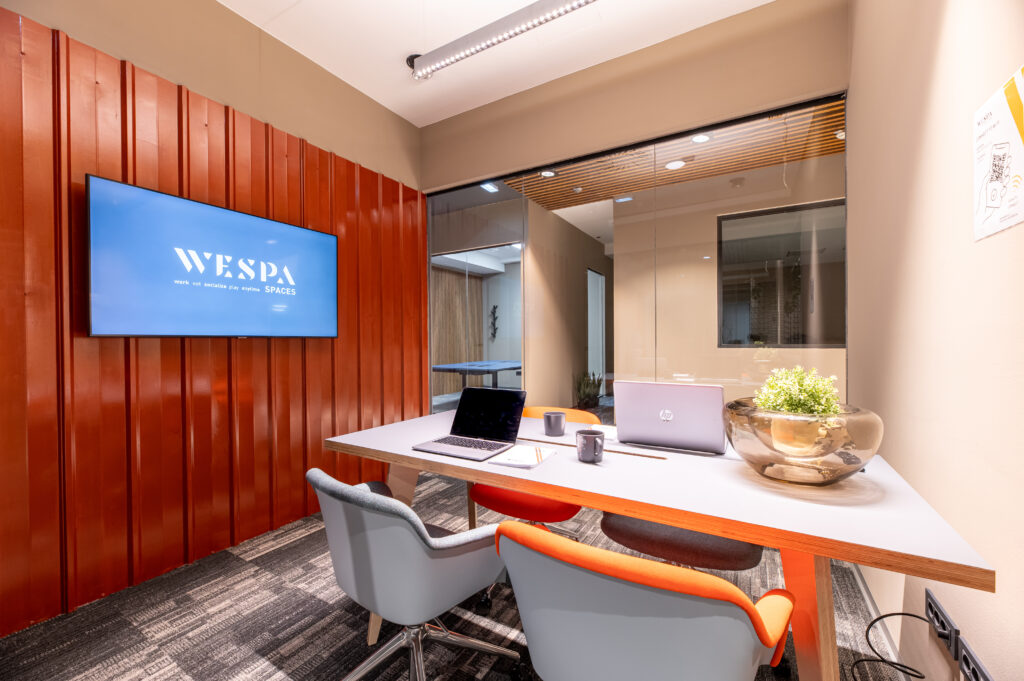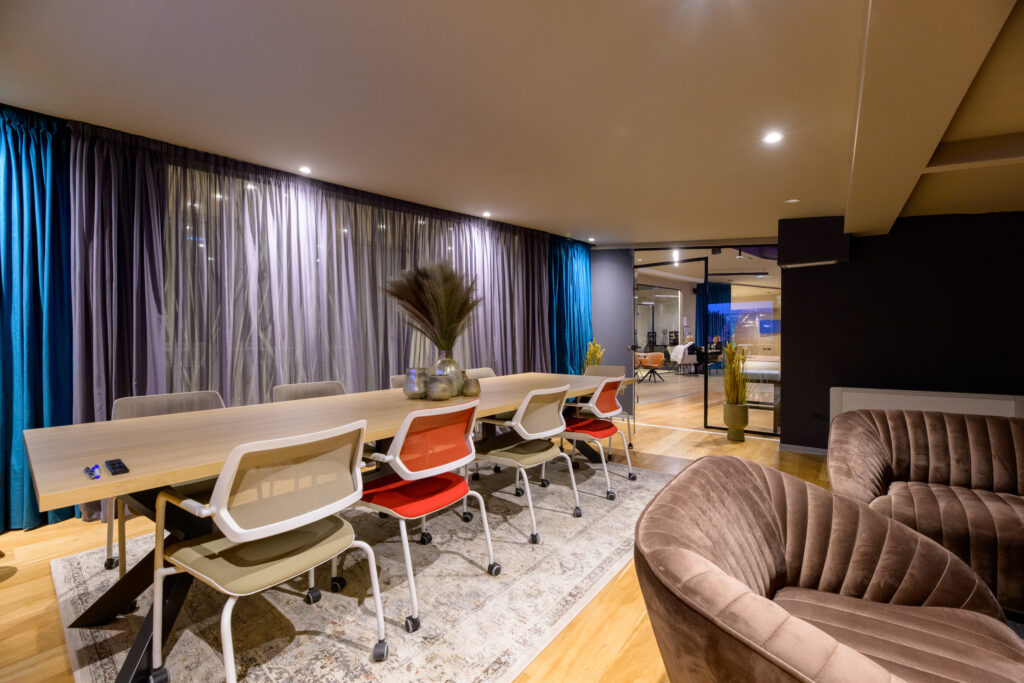 We partner with five different parking providers in the neighbourhood. Contact us to get more information about parking options.
All the furniture in WESPA can be tested, ordered and purchased. Let us know if you like any sofa and we can make you an offer.
Funding & grants services
WESPA works with partners to privide consulting regarding fundraising and funding via grants. Contact us to find out more information.
As a WESPA member there are discount eligable to you. Up to 20% on gym membership, event space booking, catering and restaurant services, food court and coffee services, etc